Rider's Guide to Country Roads Transit
Welcome Aboard Your CRT Bus!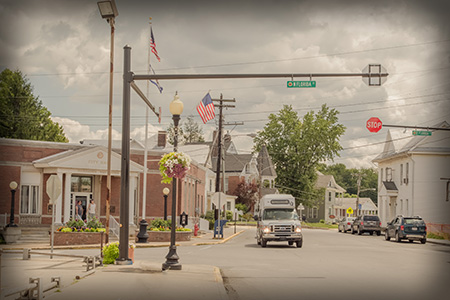 Passengers may board or exit a Country Roads Transit (CRT) bus at any CRT stop listed on the service schedules. The stops listed on the headings of the schedules are also called time points because they indicate where along any given route a bus is scheduled to arrive. Time points are designed to give both riders and operators the ability to gauge bus arrival times along CRT routes.
CRT service is called "pay enter" so as you board the bus please drop exact cash fare ($1.25) into the farebox or show your monthly pass to the vehicle operator. As you take your seat, please leave the front seats for seniors or passengers with disabilities. Please occupy only one seat and place purses, packages and other personal items safely at your feet within your seat area.
To signal the bus to stop at a CRT bus stop, please ring the bell by pulling down on the cord located directly over the window or push the button on the side of the window. Please signal for the vehicle to stop as you approach your desired shelter or stop.
If you are uncertain about your stop location, please ask your operator and they will happily assist you.
---
How to Ride
We make it as easy as 1, 2, 3 for you to get around Randolph & Upshur Counties. For our regular fare trips:
Meet us at any one of our stops (see map) 5 minutes before the time noted or simply wave for us to stop if you see us anywhere along our route.
Pay your fare when you hop on the bus (please have the exact fare ready). Secure your belongings and take a seat.
As we approach your destination, just ring the bell. Simple as that.
---
Service Hours & Holidays
CRT operates bus service:
Monday through Friday: 8:00 AM to 4:00 PM
Please check your desired route's timetable for specific arrival and departure times.
CRT does not operate on the following holidays: New Year's Day, Martin Luther King, Jr. Day, President's Day, Memorial Day, Independence Day, Labor Day, Columbus Day, Veteran's Day, Thanksgiving, the day after Thanksgiving, and Christmas Day.
---