About Country Roads Transit
in Randolph & Upshur Counties, WV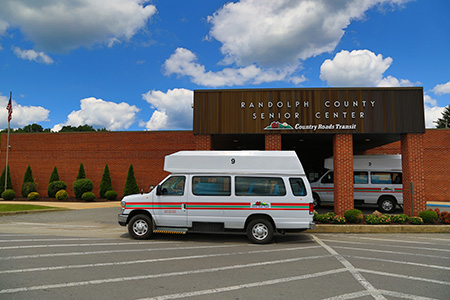 Country Roads Transit (CRT) agency was formed in July of 2006 to expand transportation options for the citizens of Randolph County and Upshur County, West Virginia. A three-year grant from the West Virginia Department of Transportation (WVDOT) Public Transit Division made the formation of CRT possible. In addition to the grant funds, local businesses, civic organizations and private companies have supported the formation of CRT through their generous contributions of time and resources.
The "deviated routes" serving the Elkins and Buckhannon areas are designed to give our citizens convenient and affordable access to many places throughout the communities. CRT route deviation serve a wide variety of destinations, including housing complexes, shopping centers and health care facilities.
In addition to these "deviated routes", Country Roads Transit will continue to offer services for citizens with disabilities who are unable to use the CRT route deviation. This service, typically called "demand response" in the transportation industry, provides pick up and drop off service for locations within both Randolph and Upshur Counties.
To retain our funding and sustain our services, Country Roads Transit must meet ridership and revenue goals established by the WVDOT and followed by every transit agency in the state. Every local citizen and visitor who boards a CRT vehicle and pays the appropriate fare will help to ensure that our transit agency continues to operate.
We welcome and encourage everyone to get on board Country Roads Transit in the months and years to come. The Country Roads Transit Board of Directors and staff look forward to hearing about your transit experience and responding to your questions, suggestions and concerns. Together, we will move forward and build a transportation system that meets the needs of all of our citizens.
Welcome Aboard Country Roads Transit.